Uganda
African Rural University (ARU)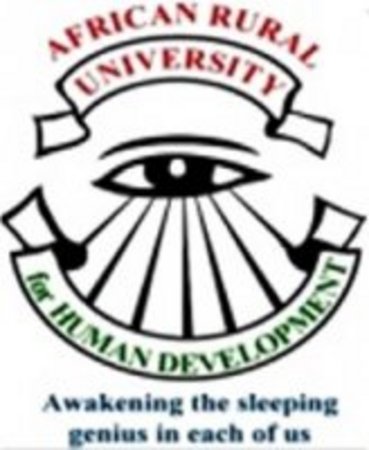 Founding member
Membership: Since 2020
Representative:
Dr. Mwalimu Musheshe; Vice-Chancellor
Busitema University (BU)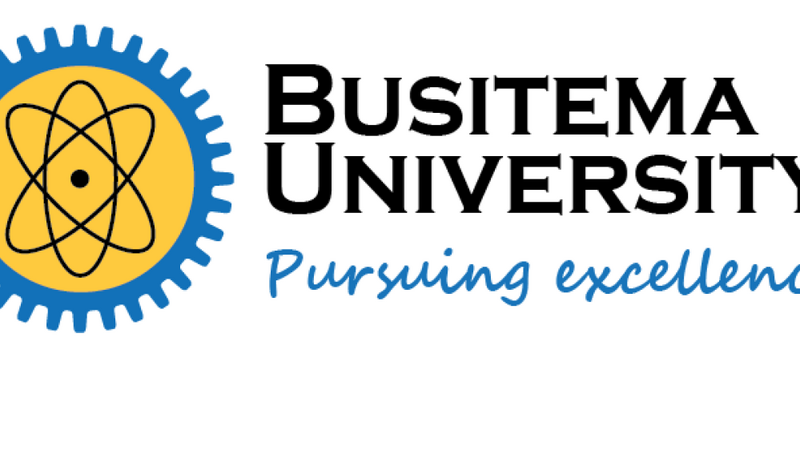 Busitema University (BU) is a multi-campus model public University located in Eastern region of Uganda and established by the Statutory Instrument in 2007. The University opened its doors to the cohort of students on the 3rd October 2007. The University has six operational Campuses located in rural settings with potential to spur socio-economic transformation; and these include: Busitema Campus, Nagongera Campus, Namasagali Campus, Arapai Campus, Mbale Campus and Pallisa Campus, which specialize in engineering Sciences, Science and Education, Natural Resources and Environmental Sciences, Agriculture and Animal Sciences, Health Sciences and Management Sciences and Vocational Education respectively. BU is committed to be a leading centre of academic and professional excellence in Uganda in science, technology and innovation through provision of high standard training, engagement in quality research and outreach for socio-economic transformation and sustainable development. Hence, BU equips students with knowledge and hands-on skills that make them functionally competitive, nationally and internationally. Academic activities at BU are grounded by community engagement and collaboration with other academic and research institutions, government agencies and industry as it pursues for "excellence."
Membership: Since 2022
Representative:
Prof. Waisawa Wilson Mwanja
wwmwanja@yahoo.com
Waiswa Wilson Mwanja is an associate professor of aquatic sciences. He is currently the Director of the recently established Busitema University Maritime Institute (BUMI), a Marine and Maritime Institute for university education and maritime industry support, the first tertiary education level institute of its kind in Uganda. The goal of BUMI establishment is to boost the manpower provision for development of the marine and maritime sectors and related industries. Wilson is also the Managing Partner of a consortium of experts known as 'Eccelenzia Consorzio Research and Management (ECRAM) based in Kampala, Uganda. ECRAM works on areas related to increasing the contribution of aquatic resources to food and nutrition security, and ensuring sustainable and equitable exploitation and utilization of aquatic resources in Africa. We are currently collaborating with different organizations including Ministry of Agriculture, Animal and Fisheries; Makerere University Kampala; the Food and Agriculture Organization; Mississippi State University; Green World Consult Limited (Kigali, Rwanda); Rwanda Agricultural Board; WSS Services Limited (Uganda); and others, on different projects related to aquatic resources development for sustainable food production.
Wilson holds a doctorate degree in fisheries biosciences (evolution, ecology and organismal biology) of the Ohio State University, a Master of Science degree in International Management from the University of Liverpool and BSc. Zoology and Botany from Makerere University. Wilson has 30 years' experience of aquatic resources management, research and development work focused on increasing the contribution of aquatic or blue growth sectors to economic growth of different countries by ensuring sustainable and environmentally responsible natural resource utilization and management of blue resources in Africa. Waiswa Wilson is highly Publicized and has received specialized training both locally and internationally and these include among others: Ecosystem Approach to Aquaculture and Fisheries Planning, UN FAO, risk Management and Aquatic Biosecurity by World Fish Centre, CGAIR, Aquatic Biosecurity and Risk Management by UN FAO, specialized Africa Regional Fisheries Management, China Government, deregulation and Regulatory Impact Assessment by World Bank, agriculture Science Technology and Innovation (ASTI) Systems by CIAT, Risk Assessment and Management of Genetically Modified Aquatic Organisms by UN FAO, Public Procurement and Disposal of Assets by the Uganda Public Procurement and Disposal of Assets Authority and Agriculture Advisory Services- Extension Management by Ministry of Agriculture, Animal Industry and Fisheries of Government of Uganda.
Gulu University (GU)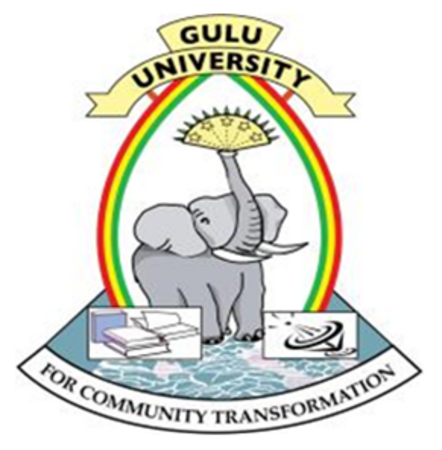 Gulu University is one of the public universities of Uganda located in Northern Region and was established by an Act of Parliament in 2001 to contribute to community transformation of that region. Through this act, the university is mandated to conduct training, research and outreach. It comprises of 6 faculties and 2 institutes. The faculties are Agriculture and Environment, Business and Development Studies, Education and Humanities, Law, Medicine and Science; and the institutes are Peace and Strategic Studies, and Institute of Research and Graduate Studies. The university offers both undergraduate and graduate programmes for local and international scholars. Student population is 4117 with 250 permanent members of academic staff of which over 60% have attained PhD levels of training or at different levels of completion. All the academic programmes run by the university are fully accredited by the Uganda National Council for Higher Education.
The vision of the University is to be a pillar for academic, professional and sustainable development; and the mission is to provide access to higher education, research and conduct quality professional training for the delivery of appropriate services directed towards community transformation and conservation of biodiversity.
Due to its focus on positive and constructive community transformation as its moto, Gulu university is an engaged and engendered university through its policies of Community Engagement and Gender, respectively.
The university boasts of several functional collaborative linkages with other local and international universities, research organizations and development partners. It is also a member of the Consortium of African Universities under Regional University Forum for Capacity Building in Africa (RUFORUM)
Membership: Since 2021
Representative:
David Claeve Waiswa; cdwaiswa@gmail.com; c.d.waiswa@gu.ac.ug
David Claeve Waiswa is a Ugandan. He holds BSc. Agriculture and MSc. Agric (Animal Science) degrees of Makerere University and he is at Completion stage of his PhD in Agricultural and Applied Biosciences at Gulu University. He currently heads the Department of Animal Production and Range management. He has also had various specialised trainings in Europe, Middle East and Asia in the fields Animal Production, Research Methodologies; Environment/Disaster Risk Management; Curriculum Development and Experiential Learning; and Agroforestry. He has taught at university for 30 years (1990 – 2009 at Makerere University; and 2009 – to date at Gulu University). Mr. Waiswa has a long-standing experience in developing and implementing trans-disciplinary, multi-national and collaborative research, development and humanitarian assistance projects. He has provided services as a consultant to evaluate a number of large internationally funded projects both ex- and post-ante.
Kabale University (KAB)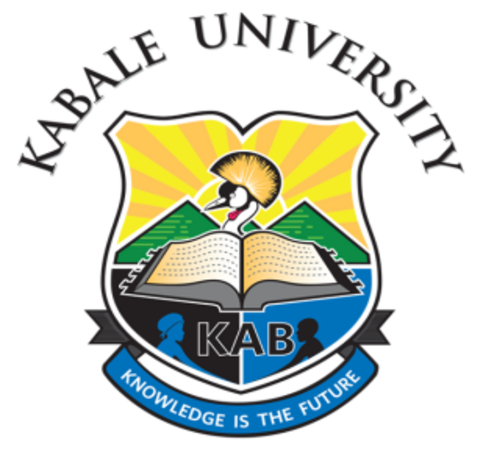 Kabale University (KAB) is a Public University under the Universities and Other Tertiary Institutions Act (2001) (as amended in 2003 and 2006). The University was established as a not-for-profit community institution, by the current districts of Kabale, Kanungu, Kisoro and Rukungiri. The University opened its gates in 2002 and currently has a student enrolment of over 3090 students: coming from Uganda, Kenya, Tanzania, Rwanda, Burundi, Congo (DRC) and South Sudan. Kabale University has recently been transformed from a private into a public University. Statutory Instrument 2015 No. 36 of 16th July 2015 formally established Kabale University as a public university under the Universities and Other Tertiary Institutions Act (2001) (as amended in 2003 and 2006).
The vision of the University is "to become a distinct, vibrant people-centered University in the Great Lakes region and beyond." The mission of the University is "to excel in generation and dissemination of relevant knowledge and skills development for lifelong learning and community service. The University currently has enrolled over 3500 students from Uganda and other countries. The countries include Southern Sudan, Rwanda, Burundi, Tanzania and the Democratic Republic of Congo (DRC) in various academic disciplines.
Founding member
Membership: Since 2020
Representative:
Prof. Bamwerinde Wilson; Programme Coordinator
Sustainable Resource Management Specialist. PhD, Makerere University, With Research Approaches and Coursework in Agricultural/ Environmental Economics at Imperial College at Wye, University of London (September 1999-December 2000).
Kyambogo University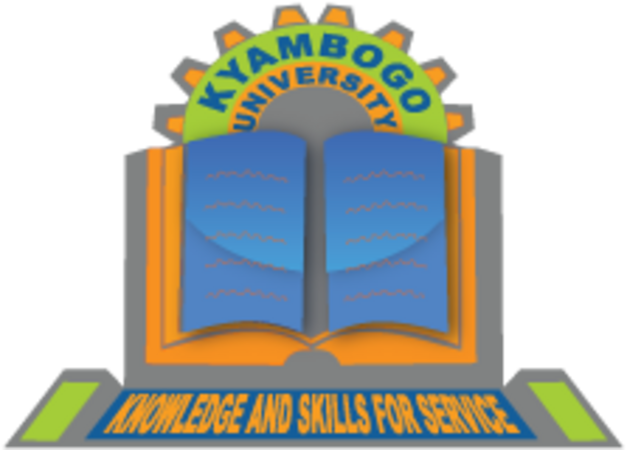 Kyambogo University is one of Uganda's largest public Universities with a student population of about 33,000. Kyambogo University (KYU) is a skills oriented University which was established to primarily fill the gap of practical skills which are needed to drive forward technological innovations that are aimed at boosting the country's economic development. It was therefore established with the main aim of promoting and advancing knowledge and development of skills in Science, Technology and Education having regards for quality, equity, progress and transformation of society. The University sits on Banda Hill located about 10 kilometres from Kampala along the Kampala-Jinja Highway. Kyambogo University was formed as a result of a merger of the former Uganda Polytechnic Kyambogo (UPK), the Institute of Teacher Education, Kyambogo (ITEK), and the Uganda National Institute of Special Education (UNISE). The University currently runs a number of programmes under six faculties and two schools which include, Faculty of Science, Faculty of Engineering, Faculty of Education, Faculty of Arts and Social Sciences, Faculty of Vocational Studies, Faculty of Special Needs and Rehabilitation, School of Management and Entrepreneurship and School of Graduate Studies. The University aims to be a centre of academic and professional excellence with the ultimate goal of producing graduands who are fit to make practical positive contribution to the development of society.
Founding member
Membership: Since 2020
Representative:
Dr. Mary Kaggwa
Dr. Mary Nakabungo Kaggwa is a trained professional in environmental resources science and management and has worked in various aspects of research in aquatic resources where she has acquired experience for over thirteen years. She is currently a Lecturer at Kyambogo University, Kampala, offering lectures in the BSc programmes in Environmental Science Technology and additionally supervising, mentoring and guiding both BSc and MSc students. She is also the Staff coordinator for the Inter-Universities Earth Hour Innovations Challenge – Kyambogo University chapter. She holds a Doctoral degree from University of Vienna, Austria, a Master of Science in Environmental Science from UNESCO-IHE Institute for Water Education, The Netherlands and a Bachelor of Science, Fisheries and Aquaculture from Makerere University. Dr. Kaggwa has acquired extensive work experience through participation in multi-disciplinary and multi-national research projects and/or collaborations. She has exceptional experience in working in the East African region in countries such as Uganda, Kenya, Tanzania, Ethiopia and Rwanda which have been resourceful in her career growth and experience.
Makerere University (MAK)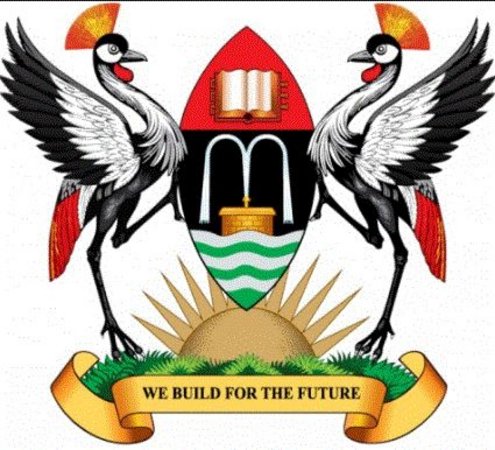 Makerere University is a premier public institution in Uganda; but also the oldest and most prestigious English Universities in Africa. The University was established in 1922 as a technical school. In 1937, it started developing into an institution of higher education, offering post-school certificate courses, and in 1949, it became a University College affiliated to the University College of London, offering courses leading to the general degrees of its then mother institution. On July 1, 1970, Makerere became an independent national university of the Republic of Uganda, offering undergraduate and postgraduate courses leading to its own awards. Makerere University offers not only day but also evening and external study programmes to a student body of about 35,000 undergraduates and 3,000 postgraduates (both Ugandan and foreign). It is also a very active center for research.
Makerere University is a Collegiate University with 9 Constituent Colleges, which include College of Agricultural and Environmental Sciences; College of Veterinary Medicine, Animal Resources & Bio-security; College of Natural Sciences; College of Humanities and Social Sciences; College of Health Sciences; College of Engineering, Design, Art and Technology; College of Education and External Studies; College of Computing and Information Sciences; College of Business and Management Sciences; and the School of Law.
The vision of the University is to be the leading institution for academic excellence and innovations in Africa, and the mission is to provide innovative teaching, learning, research and services responsive to National and Global needs. These are guided by the core values, that is, allegiance to the Institution, integrity, customer responsiveness, professionalism and openness to diversity.
Founding member
Membership: Since 2020
Representative:
Dr. Patrick Musinguzi
Dr. Patrick Musinguzi (PhD) is currently a full-time Lecturer in the Department of Agricultural Production, Makerere University with special interest in soil/water/land resources management. His drive to pursue a career in natural resources was ingrained early on, when he graduated with a Bachelors of Science in Agricultural Land Use and Management (Makerere University) and later built on this to attain a M.Sc. Agriculture (Soil Science). He holds a PhD in Agriculture of Makerere University. His work at the University has exposed him to several community outreach services, supervision skills, research, local and global linkages. Musinguzi has been involved in intensive research and consultancies in different sectors related to natural resource management both with Government and Non-Government Organizations. He commands vast experiences in conducting objective-based consultancies, field related experiments, research, analysis, community engagement, and publications. Some of his publications are evident to support these assertions. He has gone through several local and international training in areas of natural resource management in soils, land use, watersheds, crop management, models/simulation, geo-statistics and GIS. He is a very dynamic person with vast experiences in project proposal writing, management and output-based implementations. He has traversed most regions in Africa conducting both private and institutional related duties on soil mapping, land use planning, land suitability assessment, watershed evaluation, soil and water testing, plant analysis, community resource mapping, Soil-plant-water studies, and social economic surveys in biophysical factors of production.
Nkumba University (NU)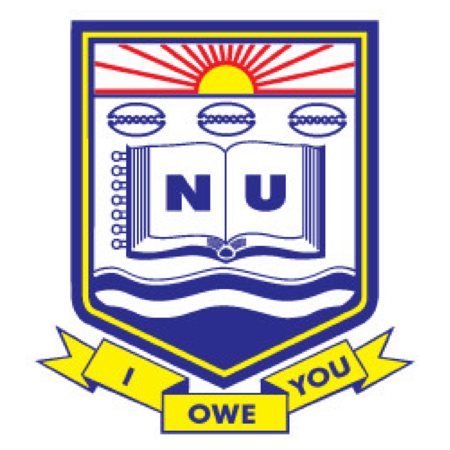 Nkumba is a private not-for-profit secular University, established in 1994 and chartered by the government of Uganda in 2006, with a beautiful campus near the lake town of Entebbe on the shores of lake Victoria. It nurtures career dreams with a wide range of academic programmes in Applied Sciences, Business Administration, Design, Law, Education and Social Science, administered form certificate to PhD level in flexible study modes. Teaching, learning and research at Nkumba are dynamic and supported by numerous academic and professional networks making the programmes highly attractive to national and international stakeholders, as reflected in the diverse student community from Uganda, Kenya, Tanzania, South Sudan, Rwanda, Nigeria, the exchange students from Belgium, Austria, Japan, and occasionally from Canada. A number of institutional research activities are ongoing to address human needs in public health, entrepreneurship and social sciences with sponsorship from government, and the University research fund. Its motto "I OWE YOU" enshrines the spirit of responsibility that Nkumba has towards the community.
Founding member
Membership: Since 2020
Representative:
Mr. Charles Lwanga Kaggwa, Dean SCIAD
ckaggwa@nkumbauniversity.ac.ug
Charles holds a Masters degree in Commercial Industrial Art and Design specialising in Product design. He has a 20 year exposure in lecturing and University administrative work which has positioned him with various responsibilities including; Human resource management, Capacity building, Programme development, Marketing and Research. He also engages in consultancy work especially in Vocational projects. Currently he heads the School of Commercial Industrial Art and Design (SCIAD) of Nkumba University and also coordinates the Erasmus+ programme between Nkumba University and its European partners.