South Africa
Country Representative
Dr. Carol Nonkwelo (University of Pretoria) carol.nonkwelo@up.ac.za
Deputy: Dr. David Phaho; Deputy Vice-Chancellor: Research, Technology Innovation & Partnerships (Cape Peninsula University of Technology); dvcresearch@cput.ac.za
Cape Peninsula University of Technology (CPUT) | membership 2023 pending
The Cape Peninsula University of Technology (CPUT) is a vibrant, multi-campus institution with close to 40,000 students across its six faculties. The vision of CPUT is to be, "the heart of technology education and innovation in Africa". As a University of Technology, CPUT strives to position itself strategically to offer quality academic programmes and relevant research opportunities that are responsive to the needs of the Western Cape, our country, and the world.
Membership: Since 2021
Representative:
Dr. David Phaho; Deputy Vice-Chancellor :Research, Technology Innovation & Partnerships.
David holds a B.Sc. B.Ss. (Honours) and M.Sc. Degrees in Chemistry from the University of Cape Town, South Africa. He also obtained a Doctor of Philosophy Degree in Chemistry in the United States as a Fulbright Fellow. Dr Phaho has held a variety of research positions at Sasol's world renowned Research and Development division headquartered in Sasolburg. At its peak Sasol R & D had over 600 staff members, 250 of them holding doctoral degrees across all different disciplines.

Between 2004 and 2009 he was the Chief Executive Officer (CEO) of the Tshumisano Trust (now called the Technology Innovation Agency), a South African Government agency set up to improve the competitiveness and innovation capacity of the Small and Medium Enterprises (SME's) in areas of National Priority. Dr. Phaho re-joined Sasol Technology- R&D Division as Head: Refinery Technologies Group in January 2011. Before joining CPUT in March 2020, David was Vice President: Innovation and Business Impact with oversight of Sasol's Global Research and Development Project Portfolio. He also managed Sasol's decades long University Collaboration Programme.

David's diverse research interests include Industrial Chemistry, Sustainability, Innovation Management with a specific focus on National and Regional Systems of Innovation as well as Enterprise Development amongst others. David has published papers and contributed to book chapters as well as presenting at local and international conferences in a number of these stated areas over the past 20 years. Professionally, David has sat on the Boards of Foskor (Pty) Ltd and Pikitup (Ltd) as a non-executive Director. He has also served previously as Chair of Council of Vaal University of Technology. He has been involved with the university sector for a number of years having served on the HESA (now USAf)'s Research and Innovation Strategy Committee as well as structures within SATN.
University of Pretoria (UP)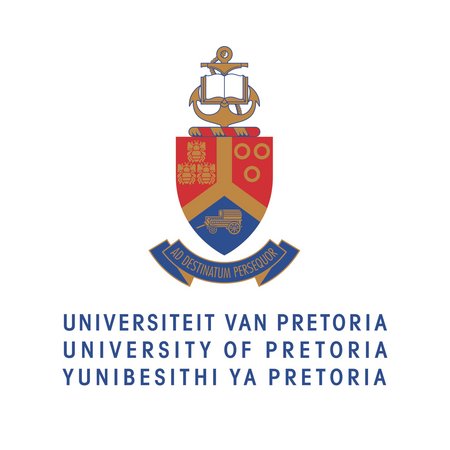 The University of Pretoria (UP) is one of the largest contact and residential universities in South Africa, with its administration offices located in Hatfield Campus, Pretoria. This 111 year-old institution is also the largest producer of research in South Africa. Spread over seven campuses, it has nine faculties and a business school, the Gordon Institute of Business Science (GIBS). It is the only university in the country that has a Faculty of Veterinary Science, and overall has 120 academic departments as well as 92 centres and institutes, accommodating more than 55 000 students and offering about 1 100 study programmes. UP is one of the top five universities in South Africa according to the 2019-2020 rankings by the Center for World University Rankings (CWUR). It is also ranked among the top 100 universities worldwide in three fields of study (veterinary science, theology and law) and among the top 1% in eight (agricultural sciences, clinical medicine, engineering, environment/ecology, immunology, microbiology, plant and animal sciences, and social sciences). In June 2019, the annual UK Financial Times Executive Education Rankings once again ranked GIBS as the top South African and African business school. The University also has an extensive community engagement programme. Furthermore, UP is building considerable capacities and strengths for the Fourth Industrial Revolution by preparing students for the world beyond university and offering work-readiness and entrepreneurship training to its students.
Founding member
Membership: Since 2020
Representative:
Dr. Carol Nonkwelo, Senior Director: Research, Innovation and Postgraduate Education
Dr Carol Nonkwelo is the Senior Director for Research, Innovation and Postgraduate Education at the University of Pretoria, South Africa. Her Department of Research and Innovation includes postgraduate and postdoctoral fellows, early career and established academic researcher support, innovation and research contract management, and research collaborations and internationalisation. She has extensive experience in research management and leadership.