Ethiopia
Addis Ababa Science and Technology University (AASTU)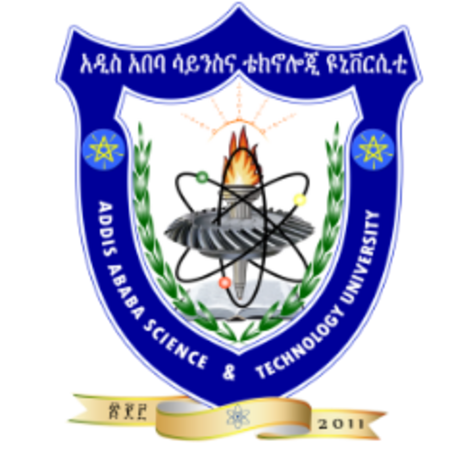 Addis Ababa Science and Technology (AASTU) is one of the two science and technology universities in Ethiopia. The conception of AASTU has a direct and reasonable connection with the Growth and Transformation Plan of the government of the Federal Democratic Republic of Ethiopia (FDRE). The plan has clearly stated that the establishment of well institutionalized and strong science and technology universities and Institutes of Technology will serve as a cornerstone to build an economically developed and industrialized state of Ethiopia. As a result, AASTU was established in 2011 under the Directive of the Council of Ministers No. 216/2011. Due to the deep rooted commitment of the FDRE government, AASTU's accountability was shifted from the Ministry of Education to the Ministry of Science and Technology since June 2014, and once again its accountability shifted to the Ministry of Science and Higher Education on 2018 coherent with the government direction. In view of that the University has been given a bold nationwide mission of transferring agriculture lead economy to industry lead economy.
Since its inception, ASSTU has laid its foundation on the lesson that it took from the six decades experience of Ethiopian higher education trends to the end and attempts to unlock a new path in the nation's higher education institutions history. Thus, AASTU has been working on Engineering and Science fields taking into account the country's prioritized needs and has been exerting its potentials and impel concentration a research university. Practically, the university has been drawing best practices and work collaboratively with recognized international and local institutions. In order to deliver highly rated and cutting edge teaching and research the university is launching eight centers of excellence as of September,2016:
Center of Excellence in Sustainable Energy, Center of Excellence in Nuclear Reactor Technology,
Center of Excellence in Nanotechnology,
Center of Excellence in High Performance Computing & Big Data Analysis,
Center of Excellence in Bioprocessing,
Center of Excellence in Construction Quality &Technology,
Center of Excellence in Artificial Intelligence, and
Center of Excellence in Miniral Exploration and Processing.
The university has a vision to be "an internationally recognized and respected hub of science and technology with strong national commitment and significant continental repute by 2025".
Founding member
Membership: Since 2020
Representative:
Dr. Dereje Engida Woldemichael; President
Dereje Engida Woldemichael is currently the President of Addis Ababa Science and Technology University and Associate Professor of Mechanical Engineering. He has worked at Addis Ababa University, Curtin University, and Universiti Teknologi Petronas in different academic ranks and administrative positions before joining Addis Ababa Science and Technology University in late 2018.
He obtained his PhD degree in Mechanical Engineering from Universiti Teknologi PETRONAS, Malaysia in 2009, his Masters and Bachelors degrees in Mechanical Engineering from Addis Ababa University in 2004 and 2001 respectively.
He has secured more than 12 competitive research grants as Principal Investigator and published more than 20- Refereed Journal papers, 18- Conference Proceedings, 3 - Book Chapters and 2 – Books.
Dereje's research interest includes Engineering design and design process, design methodologies, Optimal Design, Topology optimization Artificial Intelligence in design, Computer support tool development for design process, Finite element methods, Applied Mechanics, Renewable Energy, Student centered learning, and teaching methodologies.
Bahir Dar University (BDU)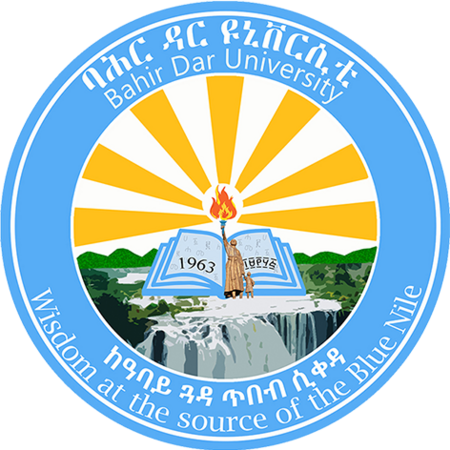 Nestled in the beautiful city of Bahir Dar on the shore of Lake Tana and at the source of the Blue Nile River, Bahir Dar University (BDU) was established by merging two former higher education institutions; namely, the Bahir Dar Polytechnic and the Bahir Dar Teachers' College in 2000 Bahir Dar Polytechnic Institute, which transformed itself into Bahir Dar Institute of Technology, was established in 1963 under the technical cooperation between the Government of USSR and the Imperial Government of Ethiopia. The institute was a premier institute in producing technicians. Bahir Dar Teachers' College, by then known as the Academy of Pedagogy, was established in 1973 by the tripartite agreement of the Imperial Government of Ethiopia, UNESCO and UNDP and started actual work in the following year under the auspices of the Ministry of Education and Fine Arts.
BDU is now among the largest universities in the Federal Democratic Republic of Ethiopia with a student population of over 45,000 in its 340 programs (104 Undergraduate and 225 Postgraduate programs, of which 170 are second degree and 55 third degree) and 7 Specialty and 4 Certificate programs). It has 2732 academic staff (of whom 359 are with PhD, 1422 with MA/MSc, 110 with Specialty and Subspecialty, 452 with BA/BSc degree). The University has now 674 academic staff members on study leave. It has 4893 administrative and support staff. BDU has five Colleges, two Faculties, four Institutes, four Schools, two Academies and nine fully functioning campuses (including the main administrative Building - Wisdom Tower) situated on different corners of the city.
BDU has been chosen as a National Centre of Excellence in Teacher Education and Leadership Studies and in Textile and Fashion Technology while it also has unique programmes that give it an attribute of a Regional Centre of Excellence in Land Administration, Maritime, and Disaster Risk Management and Food Security Studies. In 2019 Bahir Dar University was ranked in the top 20 Sub-Sahara African universities in educational research by Cambridge University Report (https://doi.org/10.5281/zenodo.3242314). It has also been ranked first in the higher education differentiation scrutiny by the Ethiopian Ministry of Science and Higher Education. Accordingly, BDU is now one the few officially recognized research-intensive universities in Ethiopia. As the university is aspiring to become one of the ten premier research universities in Africa by the year 2025, it has already given special attention to the establishment of Research Centers in selected areas: Energy Research Center, Washera Radar and Geo-Space Research Center, STEM Center, Textile and Garment Research Centre, Biotechnology Research institute, Blue Nile Water Institute, Entrepreneurship development & incubation center, Institute of pedagogical and education research, Institute of Economic Research, Geospatial and technology center (GDTC), Amharic language development center, Mecha Health Research Center, and Abay cultural development center. Bahir Dar University also has national and regional Centers of Excellence in some key fields: Teacher Education & Leadership Studies; Textile Engineering; Land Administration; Maritime; and, Disaster Risk Management and Food Security Studies
On internationalization and partnership front, BDU has maintained partnership with over 150 international institutions in 41 countries in five continents while it is a member of 10 major international associations, networks and consortia.
Founding member
Membership: Since 2020
Representative:
Prof. Firew Tegegne Amogne; President
Firew Tegegne Amogne (PhD) is the current President of Bahir Dar University (BDU), of which he was also a Vice President for Research and Community Services (February 2010 to May 2011) and a Vice President for Academic Affairs (February 2011 to July 2014). Dr. Amogne has authored/co-authored over 60 scientific and professional articles and chapters in the areas of livestock production, higher education and cross-cutting issues (gender). He has been involved in the initiation, development, implementation and coordination of different capacity building, research and development projects. Until 31 Dec. 2017, he served as Programme Manager of long-term Institutional University Cooperation (IUC) Programme funded by VLIR-UOS (Inter-University Council – University Development Cooperation) of Belgium. IUC works with five Flemish Universities (Gent, KU Leuven, Hasselt, Antwerpen and Brussels). He also served as an Assistant Coordinator and Livestock Scientist of the project titled "Capacity Building for Scaling-up of Evidence-based Best Practices in Agricultural Production in Ethiopia (CASCAPE), which is acting as the technical arm of the multi-donor (including USAID) supported Agricultural Growth Program (AGP). CASCAPE involves Universities and Centres for Development Innovation (CDI) at Wageningen University and Research CASCAPE combining research on social sciences with biophysical perspectives. From April 2008 to 31 December 2013 he served as the manager and then coordinator of the 6-year Sida financed (nine million US Dollar) project titled "Establishment of the Institute of Land Administration at Bahir Dar University". He was the National Director of a three-year FAO funded project "Cactus Pear (Opuntia spp.) Production and Utilization TCP/ETH/2901(A).
Among other roles as a consultant, Dr. Amogne served as the principal investigator for Texas Agric Experiment Station A&M University -Ethiopia Sanitary and Phyto-sanitary Standards and Livestock and Meat Marketing Program and carried out the Feed Resources Assessment in Amhara National Regional State. He also served as the local resource person (expert on institutional capacity building) with Swedesurvey (Sweden) team on the project titled "Preparation of Program Documentation, 2nd phase Responsible Land Administration for Ethiopia (RELAE)" funded by Foreign Ministry of Finland. The project is being implemented by the Ministry of Agriculture of the Ethiopian Government.
Dr. Amogne has extensively participated in academic, research and partnership visits to a number of universities and research institutes in different countries around the world including Utah, Utah State, Washington, Arkansas State, Pennsylvania, Maryland and Georgetown Universities, United States of America; Soka, Tottori, Shimane, Waseda and Hiroshima Universities, Japan; Aalto University, Finland; Wageningen University and Research, Radboud University Nijmegen, Inholland, Stoas and Dronten Universities of Applied Sciences, Larenstein International Agricultural College, the Netherlands; Ghent University, Belgium; Indonesia University of Education, Indonesia; University of Fort Hare, Rhodes University, North-West University, University of Johannesburg, University of Witwatersrand, South Africa; University of Oslo, Norway; University of Nairobi, Kenya; Makarare University, Uganda; Institute of Applied Sciences (INES), Rwanda; Royal Institute of Technology (KTH), Sweden; University of Bonn, Humboldt University of Berlin (where he did his PhD), University of Hohenheim, University of Rostock, Federal Agricultural Research Centre, Germany; Ben-Gurion University of the Negev, Israel; National Agricultural Institute of Tunisia; University of Wales (where he did his MSc), UK.
Dr. Firew Tegegne Amogne is currently an associate professor of Animal Nutrition in the Department of Animal Production and Technology at the College of Agriculture and Environmental Sciences (BDU).
Debre Markos University (DMU) | membership 2023 pending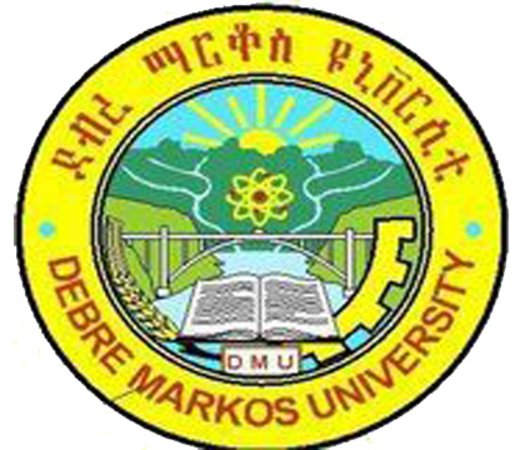 Debre Markos University(DMU) is one of the Ethiopian Public Higher Education Institutions established in 2005 G.C. which is located 300 km northwest of Addis Ababa, capital of the country. The University has started its function with 53 academic staffs, 15 administrative staffs and 760 students. The University has the overarching vision of becoming one of the top ten Universities in Africa by 2025 with the mission of producing competent, ethical and innovative graduates, carry out problem-solving research and provide community and consultancy services. Currently, the University has organized in five colleges, three institutes and two schools within three campuses, which launched 58 undergraduate and 51 postgraduate programs accommodating more than 30,000 students in regular, extension and summer programs. The University currently has a total of 3,226 staff members. Ever since its foundation, the University has made remarkable expansion in infrastructural development, undertake problem-solving researches, education, training and community service activities.
DMU is found in the area endowed with potential resources, such as the Choke Mountains water-shade which covers six different agro-ecological zones within 50 km radius having various biodiversity and the source of many tributaries to the Nile and Upper Blue Nile Gorge. In the vicinity of the University, there are historic, renowned and ancient church schools: Dima Giorgis, Mertule-Mariam, Debre Work Mariam, Debre Elias and other traditional schools, which played a significant role in the development of modern education in Ethiopia. Cognizant of these potentials, the university has recently approved its center of excellence in Crop production and agro-processing as well as Culture, Literary & Language Development.
DMU is also undertaking joint research projects with Addis Ababa and Bahir Dar Universities on Choke Mountain funded by international NGO's. Apart from this, the University is also running EduLAND2 project with Austrian Universities (BOKU and TUW) and with Bahir Dar University funded by APEAR. The university has different projects with Indiana University under university partnership initiative, Academic without border (AWB), Canada. DMU has also signed several MoU's with both national and international institutions.
The university has numerous research thematic areas including agriculture; environment, natural resources, and biodiversity; health and nutrition; education: quality, policy, leadership, and governance; land and tenure policies, development and social justice; water resource management, policy, and socio-economics; business and economics: micro and small-scale enterprise development and entrepreneurship; gender, gender relations and gender awareness; minerals and energy; agro-processing and biotechnology; industrial process improvement and product development; information and communication technologies; the planning and management of infrastructure engineering; languages, communications, and folklore; morality and applied ethics; conflict, peace, and security; dispute resolution, constitution, administrative and investment laws.
Founding member
Membership: Since 2020
Representative:
Dr. Tafere Melakew Yalew
taferemelaku.dmu.edu@gmail.com
Tafere Melaku Yalew (PhD) is the current President of Debre Markos University, of which he was also Vice President of Administrative & Students Affairs and President of the Forum of the Federal Public universities in Amhara Region. Besides, he has served as a board member of different institutions (Markos Teachers Education College, Debre Markos Referral Hospital, Amhara Development Association, Haddis Alemayehu Boarding School and Teach for Ethiopia, etc.).
He has devoted his time, mainly for the last five years, to addressing the challenges of Ethiopian Higher Education and bringing the overall transformation of Debre Markos University (DMU). He wrote a book on the challenges of Ethiopian Higher Education and advised the government to exercise and ensure academic freedom in higher education institutions. He is highly committed to internationalization as he strongly believes that internationalization is one of universal guiding principles for any higher educational institution. He has tried to strengthen partnerships with both domestic and foreign partner institutions because he wants to see DMU more visible in the world.
He graduated his Bachelor Degree in English Language from Bahir Dar University, and he has received his MA and PhD in TEFL (Teaching English as a Foreign Language) from Addis Ababa University, which is the oldest university in Ethiopia.
Debre Tabor University (DTU)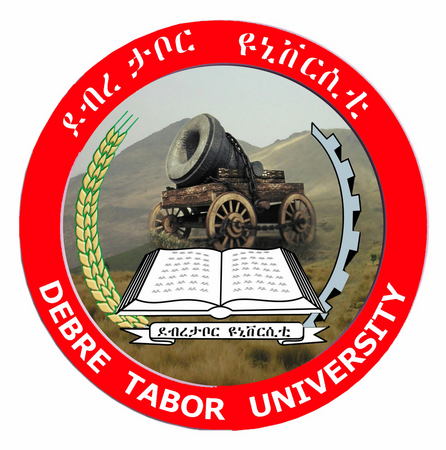 Debre Tabor University is a public university registered in Ethiopia approved and accredited by Regulation Number 229/2011 by the Ministry of Councils of the Federal Democratic Republic of Ethiopia on 18 May 2011. Debre Tabor University is a young higher learning institution founded in a historically rich and ancient political capital of Ethiopia. Paradoxically, DTU is a young university founded in Gafat/Debre Tabor, a unique and historic industry and learning centre of Africa established by Emperor Tewodros II during 1850s.
Since 2011, with the aim and vision of development of the country, DTU is changing often leading the way with new ideas and innovations. With in the last 8 years, it has been able to launch more than 50 graduate and undergraduate programs in major areas of agriculture, technology, health medicine, natural sciences, social sciences, humanities, business, and economics. Immersed itself very quickly into research and community services other than education, it has established a Guna Tana Integrated Field Research, and Development Centre.
Debre Tabor University has been an essential stakeholder in institution building, and has achieved remarkably. Strategic planning and a progressive roadmap have paved our way for 2015-2020 leadership goals. The strategic plan of the university focuses on ensuring quality and higher order learning, research and community service. The University is extensively involved in planning futuristic and innovative curriculum and focusses on regular updation as per the industry requirements. This approach also focuses on the teaching learning process to be student centred in order to ensure sustainability and maintaining the quality of education and its value by aligning with the goals of nation building. The University focusses on equipping students with practical experiences and skills required to reduce the gap between what corporates expect and what the students offer. In order to enhance partnership with community our research team works together with the community, business sectors, professional institutions and other stake holders.
Collaboration is an essential and an integral part of higher education system which is continually evolving. It is the way forward to truly adopt globalization, through new thematic models of agreements like the Amhara Universities Forum and other forms of multi-lateral collaboration, interdisciplinary research ventures involving teams of faculty and students, and the incorporation of internships and service learning. Now a days, the pool of our potential partners is expanding, as our institution seeks to engage with government agencies, private companies, and other organizations outside of academia. For these reasons, it is important to understand not only the explicit guidance set forth in standards of good practice developed by various organizations, but also the spirit of the recommendations, and the broader, underlying principles that cut across program types and particular cultural contexts.
Collaboration is a foray in the strategic plan of Debre Tabor University, and is intended to serve as guideposts to help all those interested international partners to not only ensure the efficacy of our possible collaborations, but also successfully navigate the uncharted waters of future endeavours with Debre Tabor University, and the city administration of Debre Tabor, and the entire community around. We look forward to our partners to share good practices and additional guidance that would help to build upon expected standards in the nation building. In the globalized world we cannot afford to remain isolated and disconnected with the world. Debre Tabor University is keen on building relationships and internationalization with counterparts in accordance with common overall institutional mission and goals It is true that the world of higher education and knowledge development has always been networked. Now is the time for all institutions of higher learning to collaborate and cooperate towards common goals that capitalize fully on the rich possibilities of global engagement and that, ultimately, will help build a better world for all.
Founding member
Membership: Since 2020
Representative:
Dr. Ferede Anegagregn Gashaw; Assoc. Prof. and President
Ganegagregn@gmail.com;president@dtu.edu.et
Started the world of work as a young age as a diploma graduate of English Language Teacher in a remotely located public school, presently a well-experienced PhD graduate, Associate Professor, president at a public university, Leader, volunteer and social worker. I graduated in Diploma in English Language and Literature in the then Bahir Dar Teachers College in 1997 and continued to study my Bachelor of Education (B.Ed) in English Major Minor Amharic and graduated in Bahir Dar University in 2004. I studied Masters of Arts (M.A.) and Doctor of Philosophy (Ph.D.) in the field of English Language Teaching as a foreign Language (TEFL) in Addis Ababa University in August 2007 and August 2012 respectively. My teaching and research interest include pronunciation, phonology and phonetics, intelligibility, world English, etc.
I have accumulated above 20 years of teaching and later administration and research experiences, spanning all school levels of education including primary schools, colleges, and universities. I have moved around all corners of Ethiopia as a teacher including 'Maji' in the Southern Nations and Nationalities in 1997, and later to' Mankush, Manbuk, GilgelBeles' in the Benishangul Gumuz National Regional State in 1998 - 2005, and later in 2008 – 2017 in Dessie , Wollo, in the North before recently moved to Debre Tabor in February 2018 in Amhara National Regional State where I presently live and mainly serve as a president in a young, and promising public university which currently enrolled more than 15000 students studying in more than 50 programs both in graduate and undergraduate programs. A rich experience of teaching and educational across all corners of Ethiopia exposed me to diversified people, culture, language, custom and ways of life. It reflects my adaptability to different roles and different situations. I have established well-tested, amicable, friendly, open-minded, responsible, caring, and passionate career personality.
I have proven extensive educational administration and leadership experiences particularly in the past seven years since entrusted as College Dean Position and Director of Community Services and Training, and later entrusted as a Vice President for Academic Affairs in my former employer, Wollo University. Presently, I am serving as President in one of the public universities in Ethiopia namely Debre Tabor University since February 2018. I am a man of passion, responsibility, and commitment, always keen on working together with others for common goals and greater public interests. I am highly skilled in teamwork, communication, understanding contexts, cooperating with internal and external partners, initiating and establishing institutional linkages. In general, I am a high-performing academician and a strategic-thinking professional who is always keen on learning and accomplishing further for the good of my country.
Haramaya University (HU)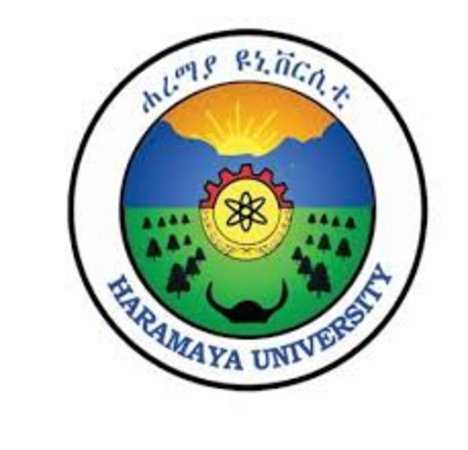 Haramaya University (HU) is the second senior public university of Ethiopia. The College of Agriculture, which gradually evolved to Haramaya University in 1985, was established in 1954. HU has been producing competent and qualified professionals in various fields of studies since its establishment. Since recently, the University has been striving to be one of the leading African Universities with international reputation by 2025. Its mission is to produce competent graduates in diverse fields of study, undertake rigorous, problem solving and cutting edge researches, disseminate knowledge and technologies, and provide demand-driven and transformative community services. Currently, the University is running around 200 academic programs at undergraduate and postgraduate levels. It is also running research and community engagement programs that address the social, economic, political, cultural, and environmental problems of the country. HU has developed well recognized links with many academic institutions and other organizations over the last 60 years of its existence. South-south collaborations have been made with universities such as Makerere, Stellenbosch, Jomo Kenyatta, Cape Coast, Lilongwe, Eduardo, Cape Town, Pretoria, Mondlane, etc. in Africa. Likewise, North-South collaborations have also been experienced by the university with universities such as Oklahoma State University, Wageningen, Ghent, Upsala, Oslo, University of Innsbruck, and so on. The University is now functioning on three campus premises. The main campus, where the first milestone was laid, is Haramaya Main Campus. This campus is located at about 510 km East of Addis Ababa, between Dire Dawa and Harar towns. This is the nerve center of the University where the offices of the management of the institution are located. The second Campus is located in Harar Town where College of Health and Medical Sciences including Hiwot Fana Specialized University Teaching Hospital are situated.
Founding member
Membership: Since 2020
Representative:
Dr. Gutema Imana Keno
Dr. Gutema Imana Keno is an Associate Professor of Sociology and an academic staff member of the Department of Sociology of Haramaya University. He obtained his BA and MA degrees from Addis Ababa University, Ethiopia and his PhD degree from the University of Klagenfurt, Austria. He has been serving at Haramaya University since 1993 engaging actively in learning–teaching, research and community service activities. He has also served the university as head of Department of History, Director for Development Works, Dean of College of Continuing and Distance Education, and Director of Institute of Gadaa Studies. Currently, he is the principal coordinator of the project titled HU-UIBK Partnership for Strengthening Institutional Capacity in Peacebuilding and Conflict Transformation (PSICPCT), a partnership project between Haramaya University and the University of Innsbruck that is financed by APPEAR (Austrian Partnership Programme in Higher Education and Research for Development).
Mekelle University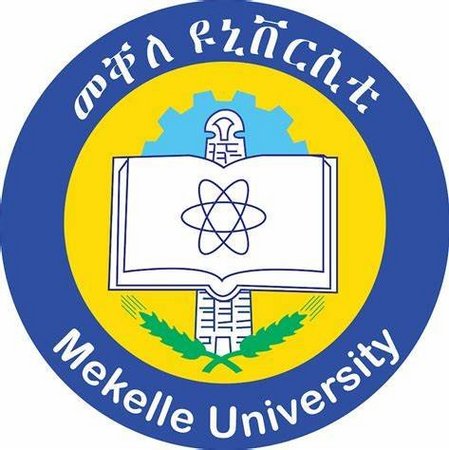 Mekelle University MU) was established in May 2000 by the Council of Ministers, Regulations No. 61/1999 of Article 3 as a higher education institution. Before the onset of the recent war, the university had 53 Ph.D. programmes, 204 MSc, and 122 undergraduate programmes in seven colleges, and 11 academic and research institutes. Within these colleges and institutions, the university had more than 31,567 students enrolled in undergraduate and postgraduate programs. These programmes are run by a total of 5,920 national and international academic and administrative staff.
MU strategic themes with respect to Research and Community Engagement include: (i). excellence in research and technology transfer to address felt needs of industry and community, (ii). excellence in community service to empower regional and national communities, and (iii). Boost Internationalization and stakeholder engagement.
Membership: Application and Acceptance in 2023
Representative:
Dr. Birhanu Hadush Abera
Birhanu Hadush Abera has a Ph.D. in Bioscience Engineering from the Katholieke Universiteit Leuven (KU Leuven), Belgium; a Masters's in Tropical Animal Health (disease control) from the Institute of Tropical Medicine, Antwerp Belgium; and a degree in Doctor of Veterinary Medicine from Addis Ababa University, Ethiopia. Currently, he is the Vice President for Research and Community Engagement at Mekelle University. Birhanu has over 30 publications in reputable journals, with 539 citations and an i10-index of 14.