Morocco
Cadi Ayyad University (UCA)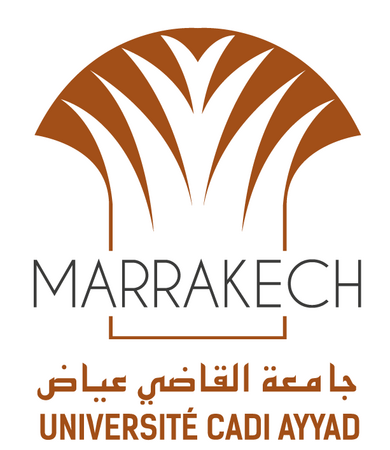 Founded in 1978, Cadi Ayyad University today brings together 15 faculties and schools spread over 4 cities (Marrakech, Kelaa des Sraghna, Essaouira and Safi) And covering all the scientific, technical, economic, legal, medical, human and social sciences.
The University has about 100,000 students enrolled in 221 initial training courses and 42 continuing education courses, framed by 1658 teachers and researchers and 754 administrative.
UCA is engaged in a new development dynamic, which takes into consideration national policies led by the high guidelines of his Majesty the King. These policies take into account, on the one hand, the needs of the country in particular, on the other hand, the impact of globalization. It promotes the establishment of a training offer in line with the specificities of the Marrakech-Safi region and the socio-economic world; Since 2017, following a meeting with the socio-economic world, UCA had launched, for the first time in Morocco, mandatory modules of soft skills, languages and cultures;
Scientific research is one of the pillars on which our innovative teaching model is based and which puts us in a position of national and regional leadership. UCA has chosen to make R&D its key success factor, by promoting quality scientific production. Today 2800 students are enrolled in the doctoral program, more and more of whom are under joint supervision with France, Switzerland, Italy, Belgium, Canada and Romania...
The contribution to the development of the region and the country through scientific research becomes even more fruitful with the launch of the Innovation City planned in the coming months. This structure, which covers 10,400 square meters, should accelerate the competitiveness of the Marrakech-Safi region by integrating researchers, teachers, companies, etc.
Membership: Since 2022
Representative:
Prof. Fatima Zohra Iflahen
Professor Fatima-Zohra IFLAHEN is currently Vice-President in charge of Research, Cooperation and Partnerships at Cadi Ayyad University, Morocco. She obtained a doctorate in North American Studies at the Sorbonne in 1998 and holds a DESS in Migration and Mediterranean Development. She was Chargé de Mission to the Presidency of Cadi Ayyad University for the creation of the University Center of Language and Cultures from 2016 to 2019. Perfectly trilingual, she is a gender consultant to several NGOs, international organizations and consulting firms. local council, expert on women's rights and development issues, as well as a recognized activist. She is coordinator of the research group on feminine and gender studies "GISR" and deputy director of the LIMPACT research laboratory (language, Identities, media and culture). She is a member of the Collectif Acteurs Locaux pour l'Egalité, Les Expertes Genre , and the Sedar Senghor Chair of Francophonies.