Namibia
University of Namibia (UNAM)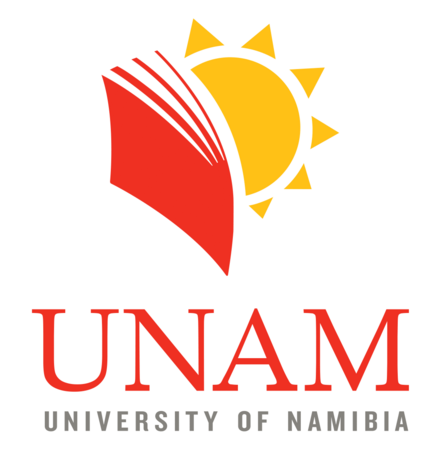 The University of Namibia (UNAM) was established by an act of Parliament, on 31 August 1992. The institution is headed by a Chancellor, which is a titular position, not directly involved in the day to day running of the institution. The Vice Chancellor functions as Chief Executive Officer of the University and reports directly to the University Council. The UNAM Council is the highest decision making body of the University. Through its core business of teaching, research, innovation and community service, UNAM remains a major contributor to the economic, social and cultural development of the country. Teaching and research at UNAM emanates from 8 faculties spread across 12 campuses and 7 regional centres across the breadth of Namibia. Through varied activities such as community outreach and consultancies, building links with industry, employers, schools and government agencies, UNAM serves multiple citizens nationwide. About 30069 students are enrolled at the university, making UNAM the biggest tertiary institution in the country. These numbers are complemented by about 2579 staff, across all 12 campuses. The ever growing international footprint of UNAM continues to show promise, with more enrolled international students annually. The University has forged many international relations, partnerships and collaborations over the years. UNAM has several international agreements with universities around the world such as Finland (University of Eastern Finland), USA (University of Washington, University of California San Fransisco), South Africa (Stellenbosch University) and Kenya (Jomo Kenyatta University of Agriculture and Technology) and several universities in Germany. This makes UNAM a gateway for researchers and innovators, enabling them to showcase their research whilst tapping into key innovation centres around the world. UNAM is part off several global research networks to address issues of national importance such as malaria elimination in Namibia by 2020.
Founding member
Membership: Since 2020
Representative:
Prof. Jane Misihairabgwi; Associate Professor
Prof. Jane Misihairabgwi, holder of a DPhil degree and BSc Honours degree in Biochemistry, has 16 years of work experience as an academic and research scientist in the Higher Education field. Having obtained her BSc Hons degree in Biochemistry, she received training in Biochemical techniques at Masters, Doctoral and Postdoctoral levels at various institutions and universities including the University of Wisconsin Madison, U.S.A; University of Bath, U.K.; University of the Free State, South Africa; Institute for Agrobiotechnology, Tulln, Austria and the Centre for Land Assessment and Research Remediation, University of Edinburgh, Scotland, U.K. She joined the University of Namibia, School of Medicine, at its foundational phase in 2010, and is currently employed as an Associate Professor in the Department of Biochemistry and Microbiology. She played an active role in the curriculum development, co-ordination and training of the first cohorts of Medical and Pharmacy students in Namibia. She also played an active role in the training of the first MSc Microbiology students at University of Namibia, teaching modules in Food safety, Food Microbiology and Food Biotechnology. She recently completed a postgraduate diploma in Higher Education, in the field of Health Sciences, which availed an opportunity for her to gain knowledge on enhancing her academic practice as well as bringing her on board as a discourse participant in the higher education community of practice. Being the principal investigator in several research projects for which she has successfully sourced funding, Prof. Misihairabgwi has research expertise in the fields of nutritional health and toxicology, with her current research interests being focused on mycotoxin and cyanogenic glycoside contamination of foods and, exposure and health risk among consumers. She has supervised several students at PhD, Masters and undergraduate level.