Ghana
University for Development Studies (UDS)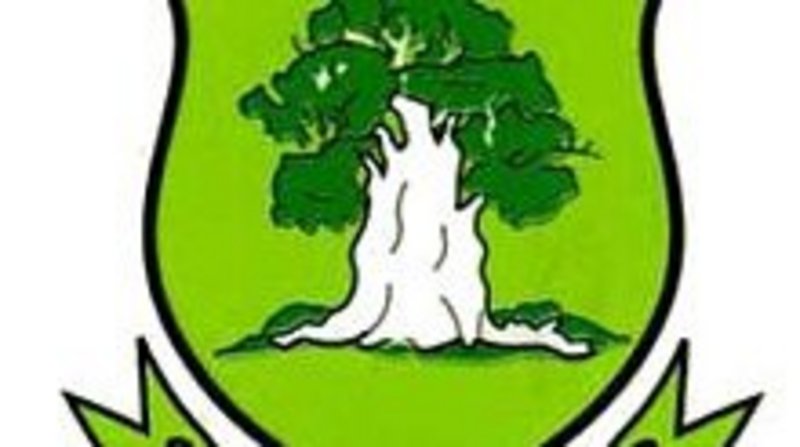 The University for Development Studies (UDS) is one of the public Universities in Ghana which was established in May 1992 by the PNDC Law 279. The UDS was established to provide constructive and meaningful interaction between the community and academia in Ghana. The Central Administration of UDS is located in Tamale, which is the capital of the Northern Region. The University is structured into Faculties, School, and Centres/Institutes. One of the unique features of the University is the fact that it has successfully blended its academic programmes with intensive community–based field practical training programme, called the Third Trimester Field Practical Programme (TTFPP). UDS runs a trimester system and the third trimester of each academic year is devoted for the TTFPP. Students are put in groups and posted to specific rural communities where they interact with the community members for 8 weeks. The students prepare detail community profile, identify the problems of the communities with the people and propose interventions for the problems identified. The following facts makes UDS unique compared to other public universities in Ghana:
The vision of UDS is pro-poor aimed at addressing the conditions and structural causes of poverty in northern Ghana.
UDS is the only university in Ghana which runs a community-technical interface programme known as the Third Trimester Field Practical Programme (TTFPP).The TTFPP is designed to develop in students the ability to combine their theoretical knowledge with community-based field practical work for the development of rural communities in Ghana.
In the over 25 years of existence of UDS, it has been admitting students from Ghana and the African sub region as well as exchange students from the US, Canada, Germany etc. The Third Trimester Field Practical Programme (TTFPP) as well as the African Centre of Excellence for Water, Irrigation and Sustainable Agriculture has some special features that are very interesting for foreign students. VISION The University is envisaged to be a home of world class pro-poor scholarship. This is reflected in its methodology of teaching, research and outreach programmes. MISSION The UDS seeks to achieve its vision by: Promoting equitable and socio-economic transformation of communities through practically oriented, community based, problem solving, gender sensitive and interactive research, teaching, learning and outreach activities. Providing higher education to persons suitably qualified for and capable of benefiting from it. Positioning itself as a national asset in the facilitation of lifelong learning. Developing its information and communication technology infrastructure as the driving force for the education of more people, more rapidly and the improvement of efficiency and academic quality in order to advance community and national development. CORE VALUES
Integrity: We demand the highest standards of ourselves to earn the trust of others
Loyalty: We will demonstrate a strong resolve to give back selflessly to our University
Excellence: We will strive to do things better, setting challenging goals and continuously improving and innovating to deliver the best possible outcomes
Diversity: We value diversity among our students and staff and we will be committed to the establishment of an atmosphere where individuals can get equal opportunities to challenge, self-develop and learn for growth and leadership
Commitment: We are committed to knowledge generation that positively impacts the lives of those within and outside our university community.
STRATEGIC GOALS
A stable financial system in place
Innovative academic programmes developed in line with current realities
Enhanced and relevant TTFPP in place
Enhanced governance structure in place
Enhanced and modernized infrastructure in place
Strengthened and expanded ICT for all university activities available
Improved innovation research for community and national development
Enhance Total Quality Management system in place
Membership: Since 2021
Representative:
Dr. Courage Kosi Setsoafia Saba, csetsoafia@uds.edu.gh
University of Ghana

The University of Ghana, the premier university and the largest university in Ghana, was founded as the University College of the Gold Coast by Ordinance on August 11, 1948 for the purpose of providing and promoting university education, learning and research.
As a University poised to distinguish itself in the area of research to make an impact at the national and international level, the University has launched a new Strategic Plan: http://www.ug.edu.gh/pad/publication/ug-strategic-plan
This new strategic plan (2014-2024) is intended to consolidate the gains made from the review of the University's mission and practices and situate these within the context of a very dynamic environment of higher education in Ghana and beyond.
Our Vision
To become a world class research-intensive University over the next decade.
Our Mission
We will create an enabling environment that makes University of Ghana increasingly relevant to national and global development through cutting-edge research as well as high quality teaching and learning.
https://www.ug.edu.gh/about/overview

Membership: Since 2022
Representative:
Associate Prof. Raymond Atuguba
Raymond A. Atuguba is currently the Dean of the University of Ghana School of Law, where he has taught since 2002. He has been a Visiting Professor of Law and the Henry J. Steiner Visiting Professor of Human Rights at the Harvard Law School (2018-2019), and has taught over 40 related courses at several universities in Africa, Europe, the United States of America, and Australia. His research interests are in constitutional and administrative law in the global south, law and development in Africa, and human rights and community lawyering.
A graduate of the University of Ghana and of Harvard Law School, where he obtained a master of laws degree and did doctoral studies, Professor Atuguba has also worked in the public sector (he was one time the Executive Secretary to the President of Ghana); the private sector (he was the Team Leader of Law and Development Associates (LADA) and Atuguba and Associates); and the non-profit sector (he is co-founder and former Executive Director and Board Chair of the Legal Resources Centre).
Professor Atuguba has over 100 publications, been engaged in over 100 research and advocacy projects, produced over 100 research and technical reports, and has delivered over 300 papers and presentations on all continents of the world. He has consulted for many African governments (Gambia, Ghana, Lesotho, Liberia, Sierra Leone, Uganda, Zimbabwe, etc.) and major international development agencies and NGOs (The UN, UNDP, UNICEF, The World Bank, IOM, AU, ECOWAS, USAID, DFID, GIZ, DANIDA, OXFAM, IBIS, IIED, ActionAid International, Human Rights Watch, CARE International, Plan International, OSI/OSIWA, etc.) and led or co­led over 30 training programmes and workshops. He has also chaired or sat on over 50 boards and committees.