Nigeria
Babcock University (BU)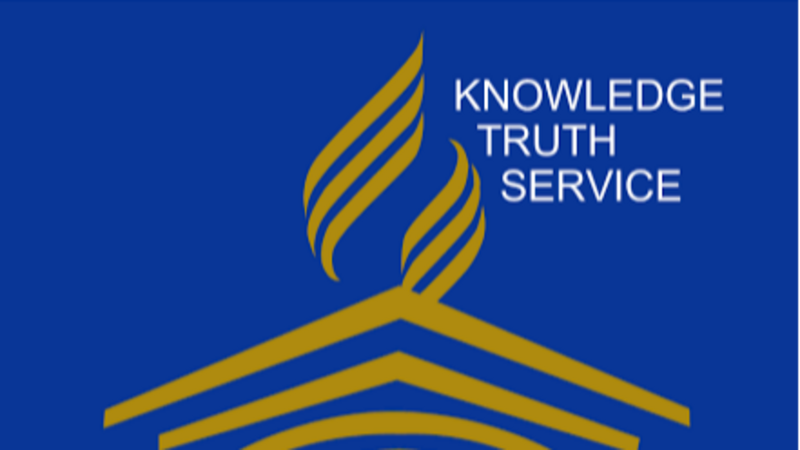 Babcock University (BU) is one of the Pioneer Private Universities that were given charter in 1999 by the government of the Federal Republic of Nigeria. The University started with three (3) Faculties and about 500 students and has presently grown to eleven (11) Schools and 38 Academic Departments including a College of Health and Medical Sciences and a College of Post-graduate studies with over 10,000 students. The University is owned by the Seventh-day Adventist Church and currently has a total workforce of 1095 employees (Academic and non-academic staff). Babcock University belongs to a network of over a hundred Universities and Colleges worldwide belonging to the Seventh day-Adventists. BU programmes are regulated by the International Board of Education (IBE), Adventist Accrediting Association (AAA) Maryland, USA and the National Universities Commission (NUC) Abuja, Nigeria.
Vision Statement: A first-class Seventh-day Adventist institution, building servant leaders for a better world
Mission Statement: Building leadership through Christian education; transforming lives, impacting society for positive change.
Strategic Direction: To remain globally competitive and relevant through its mandate in teaching, research and community service as a University, BU has embraced the three key strategic themes which include Innovation, Commitment and Efficiency.
Membership: Since 2022
Representative:
Prof. Dr. Chibundu Ngozi Ezekiel
Professor Chibundu N. Ezekiel holds BSc Microbiology (First Class Honours) from Babcock University (Nigeria), MSc Microbiology and PhD Mycology/Mycotoxicology from the University of Ibadan, Nigeria. His research focuses on food safety, fungal diversity and taxonomy, and mycotoxins. He has contributed, through cutting-edge research, to the understanding of the recent prevalence of mycotoxins in food and feed in Africa and the underlying factors that contribute to increased mycotoxin occurrence in staple crops on the continent. As a mycologist, he led the development of technical solutions in the form of validating a low-cost microbiological medium for use in resource-scarce regions (e.g. Africa) - the medium facilitates rapid and easy identification and differentiation of aflatoxin-producing Aspergillus species commonly found in African soils and food crops. He is a collector and author of several novel fungal species described as: three novel aflatoxin-producing Aspergillus species (A. aflatoxiformans, A. austwickii and A. cerealis) and one member of the Fusarium fujikuroi Species Complex African Clade (F. madaense). Professor Chibundu has several original research articles and chapters, mostly in high impact peer reviewed journals. He has served the African continent in the position of Technical Advisor for the Partnership for Aflatoxin Control in Africa program of the African Union Commission (AUC) at her Headquarters in Addis Ababa. As Technical Advisor at the AUC, he provided technical and policy-oriented advice on food safety/mycotoxin issues to several country governments and the continental diplomatic community. Chibundu had been Visiting Scientist on the aflatoxin mitigation project of the International Institute of Tropical Agriculture - the focal CGIAR center on aflatoxin mitigation in Africa. He was a post-doctoral researcher at the Institute of Bioanalytics and Agro-Metabolomics (iBAM, formerly Center for Analytical Chemistry), Department of Agrobiotechnology (IFA Tulln) of the University of Natural Resources and Life Sciences Vienna (BOKU), Austria. At present, he is a Professor of Food Microbiology & Mycotoxicology at Babcock University. Additionally, he co-supervises graduate (MSc and PhD) students at Federal University of Agriculture Abeokuta (Nigeria) and University of Vienna (Austria). He is external examiner for Masters Students at the University of Johannesburg (South Africa), and for PhD candidates at the University of Ibadan (Nigeria), University of KwaZulu-Natal (South Africa) and Nelson Mandela African Institution of Science and Technology (NM-AIST, Tanzania).
Chibundu is an active member of several scientific bodies locally and internationally, and a reviewer for several high impact journals including Archives of Toxicology, Comprehensive Reviews in Food Science and Food Safety, Environment International, Food Additives & Contaminants, Food and Chemical Toxicology, Food Chemistry, Food Research International, Food Reviews International, Frontiers in Microbiology, Heliyon, International Journal of Food Microbiology, Journal of Chromatography B, Journal of Food Safety, Journal of the Science of Food and Agriculture, The Lancet Global Health, The Lancet Planetary Health, Mycotoxin Research, Scientific Reports (a Nature publishing group journal), The World Mycotoxin Journal, and Toxicon. He is widely traveled and has received several awards, research and travel grants. He is passionate about capacity building among younger scientists and promotion of science through cutting-edge research.
Federal University Dutse (FUD)
Federal University Dutse based in Jigawa State Nigeria, was established in March, 2011 with 206 pioneer students. The University's campus is located in Dutse, the capital of Jigawa state Nigeria. Dutse is an ancient town in the north western Nigeria and as the University's host town, Dutse, offers the charm of a small agricultural town, with a unique mix of rocky and sand dunes landscape dotted with date palm trees growing all over the land. The University offers various degree programmes in Sciences, Arts, Social and Management Sciences and Agriculture at Faculties of Science, Agriculture, Art and Social Sciences, Computing and Basic Medical Sciences. The School of Post Graduate Studies equally offers postgraduate degrees and Diplomas in various field similar to those in undergraduate level The University grew to have a student population of around 8000 by the end of 2018.
www.fud.edu.ng www.sps.fud.edu.ng
Founding member
Membership: Since 2020
Representative:
Prof. Abdulkarim Sabo Mohammed; Deputy Vice Chancellor
Obtained his Bachelor Degree in Applied Biology from Bayero University, Kano in 1989, Master degree in Food Biotechnology from University of Strathclyde Glasgow, United Kingdom in 1995 and Doctor of Philosophy (PhD) in Enzyme and Food Biotechnology from Universiti Putra Malaysia in 2006. He was a Graduate Assistant at the Department of Biological Science, Bayero University Kano (1990 – 1992) and a lecturer (1990 to 1997), an Associate Professor at Universiti Putra Malaysia (2006 – 2017) and now a Professor of Enzyme and Food Biotechnology at the Department of Microbiology and Biotechnology, He was the Deputy director Teaching and Research (2017- 2018) and currently the Deputy Vice Chancellor Academic Services Federal University Dutse Jigawa State. His academic career spun over 25 years with vast experience in Research and Teaching at the university and has authored over 90 publications in international journals and international conference proceedings.
Godfrey Okoye University (GO UNI)
Godfrey Okoye University is a Catholic University of the Catholic Diocese of Enugu, Enugu state-Nigeria. It was founded by Rev. Fr. Prof. Dr. Christian Anieke and established in 2009 by the law of the Federal Republic of Nigeria. The university is reputed as one of the fastest growing private universities in Nigeria offering quality education at an affordable cost. The philosophy of Godfrey Okoye University is based on the nature of human being as a social being and a dialogue seeking being. From this point of view the university understands education as a dialogical process of acquisition and dissemination of knowledge. As its mission, Godfrey Okoye University dedicates itself to impart quality education aimed at inculcating in students strong personality that will ensure the promotion of religious, cultural and epistemological dialogue. The vision of Godfrey Okoye University is to produce graduates who would be outstanding in learning, balanced in character, personality and ready to pursue epistemic unity in all its ramification.
Founding member
Membership: Since 2020
Representative:
Prof. Dr. Christian Anieke; Vice-Chancellor and Board Member of Africa-UniNet
Christian Anieke was born in Nigeria on 10 October 1965. After studying English and Literary Studies (BA/Ed), Philosophy (BA) and Theology (B.Theol.), he got a full scholarship to round off his priestly formation and studies at the University of Innsbruck. At the University of Innsbruck he got a master's degree (M.Theol.) in Theology. He also obtained another master's degree (MA) and a doctorate degree (PhD) in English and American Literary Studies. Christian founded Godfrey Okoye University (a vary famous university belonging to the Catholic Diocese of Enugu in Nigeria) in 2009 and since then has been the Vice Chancellor (Rektor). He is also an honorary citizen of Mitterkirchen in Upper Austria. A professor of English and Literary Studies, Christian's research centres on intercultural communication in postcolonial literature.
Nnamdi Azikiwe University, Akwa (UNIZIK)
Nnamdi Azikiwe University is one of the leading multi-disciplinary universities in Nigeria with 15 faculties and 92 departments housing more than 32,000 students. Nnamdi Azikiwe University was established in 1991 and was taken over by the Federal Government by Decree No. 34 of July 15, 1992 to encourage the advancement of learning and to hold out to all persons without distinction of race, creed, sex or political conviction the opportunity of acquiring a higher and liberal education. This University is founded under the philosophy that knowledge should be propagated and disseminated to individuals without let or hindrance with Teaching and Research anchored on Nigerian needs and that of other International societies in general while making university education pragmatic, and using such to forge unity among various communities.
Membership: Since 2022

Representative:
Prof. Ifeoma Enweani- Nwokelo ib.enweani@unizik.edu.ng
The long term research interests I have been involved in include but not limited to elucidating various alterations in gene expression of some pathogenic viruses, yeasts, moulds, parasites and bacteria isolated from humans, fomites and environment which may have immensely contributed to human disease. The academic training I had undergone and research experience have provided me with an excellent background in multiple biological disciplines including bioinformatics, metagenomics, biochemistry, and genomics. Masters' degree research dwelt on 'Candidosis in Jos: Incidence and Antimicrobial Studies' which was carried out under the supervision of Prof. CIC Ogbonna. I embraced the skills of yeast cultivation and identification by the use of media and Gram Staining techniques, microscopy, and biochemical tests. Skills in the study of antimicrobial studies were also imbibed employing both standard antifungal agents and plant extracts with medicinal properties. Doctoral research project was on 'Virulence markers of Candida strains isolated from various clinical samples in Delta and Edo States in Nigeria'. I gained expertise in the monitoring of different types of virulence markers in pathogenic Candida species. I undertook the postdoctoral fellowship in Germany on 'Molecular typing and association of dermatophytes with ABO blood group of skin scrapings collected from Nigerian children.' This was done under the supervision of Dr. Frau. Yvonne Graeser in Humboldt Universitat, Berlin. I acquired the molecular typing skills including DNA/RNA extraction, PCR technique, Gel electrophoresis, Gas Liquid Chromatography, amongst others. It was shown that Trichophyton rubrum complex has other species like T. violaceum, T. soudanense which emanated as variants. Another postdoctoral fellowship grant for Women in Science was granted to me by Fundacieon Mujeres por Afrika, Spain. I studied the Gut Microbiome of Nigerian children suffering from diarrhoea. I worked with Silvia Herrera Leon in Carlos III Institute of Health located in Mahajahonda, via Madrid, Spain. In this Institute, I was exposed to several techniques and modern equipments and some aspects of Bioinformatics and Genomics. I undertook stool analysis using different media, kits, DNA extraction from microbial isolates and directly from faecal samples. Nanopore was used in the quantification of extracted DNA. I was also exposed to Automation for the DNA extraction. Gel electrophoresis was used in detection of the bands. Real time PCR technique was employed in the genetic profiling of the parasites. All the microbial isolates were subjected to sequencing. Some were sent out for Metagenomics using Illumina platform. Microbial isolates worked on included enterobacteriaceae, yeasts, and parasites. Currently, I am the Research Coordinator for the Health Sciences Research Cluster in Nnamdi Azikiwe University, Awka. I have a passion for health and wellbeing of Nigerians using food as medicine. I have received several academic, teaching, administrative and community service awards. Some research Grants and two (UMFLINT, Michigan - USA and UWE, Bristol-England) international University linkages to Nnamdi Azikiwe University, Awka had been attracted by me. I am privileged to be awarded fellowship of professional academic organizations through research publications within and outside the Country. Currently, I direct the affairs of Directorate of International Collaboration and Linkages in Nnamdi Azikiwe University, Awka. Nigeria.
Redeemer's University (RUN)
Redeemer's University is a leading Private Higher Education Institution licensed in 2005 by the National Universities Commission in Nigeria. It has a vision to be the foremost academic institution setting standards through continuous commitment to excellence geared towards making a transformative impact on society. Her mission is to continuously impact the society through commitment to excellence in education, research, creativity, innovation, entrepreneurship and raising global leaders as change agents imbued with God-fearing attributes. The University is located in the South-West of Nigeria, precisely in Ede, Osun State. The University has eight Faculties: Faculty of Humanities, Faculty of Management Sciences, Faculty of Social Sciences, Faculty of Natural Sciences, Faculty of Basic Medical Sciences, Faculty of Law, Faculty of Engineering and Faculty of Environmental Sciences. There are thirty-nine Departments that make up these Faculties. The Chancellor of the University is Retired General T. Y. Danjuma and the Vice-Chancellor of the University is Professor Anthony Enitan Akinlo. The University is currently running both undergraduate and postgraduate programmes which have been fully accredited by the National Universities Commission in Nigeria. The University has 180 academic staff members and a total student population of over 2,100. The University is home to the World Bank funded African Centre of Excellence for Genomics of Infectious Diseases (ACEGID) which has contributed to the fight against infectious diseases like Ebola, Lassa fever and currently COVID-19. In 2019, the University was awarded the best Private University in the South West Nigeria especially because of her research output.
Membership: Since 2021
Representative
Prof. Adebola Adebileje, Deputy Vice-Chancellor
adebilejea@run.edu.ng, dvc@run.edu.ng
Professor Adebola Adebileje is a Professor of Applied English Linguistics. Her areas of interest are English as a Second Language, Nigerian English, English Syntax, Sociolinguistics, and Onomastics. She attended University of Ilorin, Ilorin where she had her PhD (English Language Education) in 2002. Her research focus largely dwells on actual language use in which she compares and examines processes, patterns and structures (Syntax) between languages, especially, indigenous languages and the English Language; and identifying challenges in the actual use of language (English as a Second Language) by students, teachers and the Nigerian society (social influence) at large. She joined the services of Redeemer's University, Ede, Osun State in 2005 where she lectures in the Department of English. She was the pioneer Coordinator, English Department 2005-2009; the Ag. Director, Directorate of General Studies Programmes (DGSP) from 2014 to 2016; and the Dean, Faculty of Humanities from 2018 to 2019. She rose through the ranks to become a full Professor in 2016 and she is currently the Deputy Vice-Chancellor. Professor Adebileje regularly attends conferences and workshops both locally and internationally where her research interests are portrayed through scholarly discourse and presentations. She has over forty publications in reputable local and international journals. Her current collaborative research, Diachronic Evolution of English in Nigeria is being sponsored by Redeemer's University. Some Professional bodies she belongs to include Nigerian English Studies Association (NESA) now English Scholars Association of Nigeria (ESAN); Linguistic Association of Nigeria (LAN); Reading Association of Nigeria (RAN); American Association of Applied Linguistics (AAAL); and Linguistic Society of America (LSA). She is the Vice President; Society for the Study of Names in Nigeria (SSNN) and Chairman to various key Committees of the University. Professor Adebola Adebileje loves teaching and mentoring students. She strongly believes in teamwork for building a great and successful organisation. She is a Pastor in the Redeemed Christian Church of God and happily married to Pastor Olusegun Adebileje. They are both blessed with children and grandchildren.
University of Abuja (UOA)
The Capital city of Abuja is in the North Central Geo-Political Zone of Nigeria in the Federal Capital Territory (FCT) which occupies a land area of 7,753.9 sq. km. The FCT shares boundaries with Kaduna, Kogi, Nassarawa and Niger States.
The University of Abuja was established on January 1st, 1988 as a dual mode University with the mandate to run both conventional and distance learning academic programmes. It was the first University in the country to assume such dual mandate at inception.
The establishment of the University was in recognition by the Federal Government that the new Federal Capital requires a first-class institution of higher learning that combines academic excellence with the pursuit of the Unity of Nigeria. The University provides educational opportunities to all persons without distinction of race, gender or political convictions. University of Abuja has abundant potential in view of its favored location.
Academic activities started on the mini - campus in 1990. In the same year, the University was allocated an expanse of land covering over 11,800 hectares along the Abuja- Gwagwalada road for the development of its main campus. The University operates from both its Main Campus, along Abuja Airport Road, and the Mini - Campus in Gwagwalada while the Distance Learning offices of the University are located within the Municipality [Garki Area].
The University is within 10 minutes from the international airport and near a major road linking the northern and southern parts of the country and is therefore easily accessible by air and by road. The University is in close proximity to the seat of government which makes it easy to implement research findings and to translate research to policy.
Membership: Since 2021
Representative:
Assoc. Prof Aisha Sani Maikudi; Aisha.maikudi@uniabuja.edu.ng
Aisha Sani Maikudi was born in Zaria, Nigeria, on the 31st January. She received the LLB degree from the University of Reading in the UK, the LLM from the London School of Economics, UK, the BL from the Nigeria Law School and the Ph.D from the University of Abuja, Nigeria. In 2007, she did the National Youth Service Corps at the Corporate Secretariat and Legal Division of the Nigerian National Petroleum Corporation. In 2008, she joined the University of Abuja as a Lecturer 2 and in 2018, became an Associate Professor of International Law. To date, she is the youngest Associate Professor of the University of Abuja. She specializes in United Nations Law and has written extensively on the area. She floated a Postgraduate course on United Nations Law and has supervised numerous undergraduate and postgraduate works. In 2014, she became the first female Head of Department, from the Faculty of Law, in 2018, the first female Vice Dean, Faculty of Law and in 2019, the pioneer Director, University of Abuja International Centre. She is a Member of various professional associations: the Nigerian Bar Association, the Nigerian Law Teachers Association, the International Federation of Women Lawyers and the Nigerian Institute of Management.
University of Lagos (UNILAG)
more information will follow
Founding member
Membership: Since 2020
Representative:
Prof. Oluwole Familoni; Deputy Vice-Chancellor
more information will follow
Usmanu Danfodiyo University (UDUS)
Brief Description of the University
The Usmanu Danfodiyo University, Sokoto (formerly University of Sokoto until the change of name in 1988) is one of the four second generation universities established in 1975 by the Federal Government of Nigeria. At that time, three University Colleges were also upgraded and became full-pledged universities. These seven universities became popularly known as "Seven Sisters" or "Second Generation Universities". These are: the University of Sokoto (renamed in 1988 as Usmanu Danfodiyo University, Sokoto); the University of Maiduguri; the University of Port Harcout; Bayero University, Kano; University of Calabar; University of Jos and University of Ilorin. The University is unique in the sense that of all the second generation Universities, it is the only one that started from scratch. In fact, by the time the pioneer Vice Chancellor was appointed, the University was no more than a concept or an idea; unlike the other six "Sisters" which had been Colleges of older Universities, or had inherited physical structures from where they started to operate. During its first convocation ceremony held on 22nd November, 1980, the University graduated its first set of students; a total of seventy-two students graduated during the period.
The University started to function at a temporary site, now referred to as the City Campus. Student enrolment into the University started in October, 1977 in the Faculties of Arts and Islamic Studies, Social Sciences, Education and Extension Services and Science; and actual teaching began on 20th October, 1977 with ninety three undergraduate students and one hundred and two students enrolled into pre-degree programme. Movement to the Main Campus (now referred to as permanent site) began in 1982.
Development of Faculties, Schools, Centres and Programmes
As noted earlier, the University at inception started with only 4 Faculties: Arts and Islamic Studies, Social Sciences, Education & Extension Services and Science. By 1985, the number of Faculties increased to 8 with the establishment of College of Health Sciences (CHS), Faculties of Law, Agriculture and Veterinary Medicine. The Postgraduate School was also established earlier in 1983. Faculties of Management Sciences and Pharmaceutical Sciences were established in 2002 and 2007 respectively, as well as School of Medical Laboratory Science in 2002. Faculty of Engineering was established in 2016 and the first set of students was admitted in the 2016/2017 academic session. Five Faculties were subsequently established in the CHS, viz: Faculty of Clinical Science and Faculty of Basic Medical Science, established in 2014; and the Faculty of Basic Clinical Science which was established in 2017, and Faculty of Dental Sciences established in 2019.
Currently (2020), the University has a total of 14 Faculties, a Postgraduate School, School of Medical Laboratory Science, six Research Centres, Central Research Laboratory and a number of other academic and non-academic support units. The Faculties are as follows: Agriculture, Arts and Islamic Studies, Basic Clinical Sciences, Basic Medical Sciences, Clinical Sciences, Dentistry, Education & Extension Services, Engineering & Environmental Design, Law, Science, Social Sciences, Management Sciences, Pharmaceutical Sciences, and Veterinary Medicine. The Research Centres are: Sokoto Energy Research Centre (SERC), Centre for Islamic Studies (CIS), Centre for Hausa Studies (Cibiyar Nazarin Hausa), Centre for Peace Studies (CPS), Centre for Advanced Medical Research and Training (CAMRET) and Centre for Agricultural and Pastoral Research (CAPAR). Two other Centres had existed before: Centres for Energy & Environment and Nomadic Education & Curriculum Development with support from the defunct Federal Environmental Protection Agency and Nomadic Education Commission respectively.
The University runs more than 50 undergraduate programmes in various fields of human endeavour i.e. Arts, Humanities, Pure and Applied Sciences. Similarly, more 150 postgraduate programmes (PhD, MPhil, Masters' and postgraduate diploma programmes) are being run by the University.
University Campuses
The University generally consists of three campuses that are geographically separated: The main campus – referred to as the Permanent Site, the City Campus and the Usmanu Danfodiyo University Teaching Hospital (UDUTH). The two campuses aside the Permanent Site are located in the main Sokoto Township.
The Main Campus houses Central Administration Complex, Postgraduate School, Faculties of Agriculture, Arts and Islamic Studies, Education and Extension Services, Law, Science, Social Sciences, Management Sciences and Engineering. The SERC, CPS, Division of General Studies and Central Research Laboratory are also located in the Permanent Site.
The City Campus houses Faculty of Veterinary Medicine (although, the Faculty would soon move to the Permanent Site) and Centres for Islamic and Hausa Studies. The UDUTH campus houses all programmes and Faculties under the College of Health Sciences, School of Medical Laboratory Sciences and Faculty of Pharmaceutical Sciences.
PHILOSOPHY, OBJECTIVES, VISION AND MISSION - Philosophy of the University

As a centre of learning, the Usmanu Danfodiyo University, Sokoto shall promote and disseminate knowledge, pursue research, contribute to the universal truths and maintain the international character of a University. It shall specifically:
Endeavour to identify with the needs and aspirations of the people where it is located;
Uphold and develop the ideals of the community within which it is situated and at the same time promote national unity;
Cherish and preserve the cultural heritage of the society; and
Establish a two-way rapport between the University and the society. In pursuing its aims and objectives, the University will always be guided by the requirements of the national plan, manpower needs and sheer physical and environmental factors.
Objectives of the University
The Usmanu Danfodiyo University, Sokoto Act states clearly the functions and the heights that the institution should aspire to attain through teaching, research and community service. The objectives of the University shall be:
to encourage the advancement of learning to hold out to all persons without distinction of race, creed, sex or political conviction the opportunity of acquiring liberal education;
to provide courses of instruction and other facilities for the pursuit of learning in all its branches, and to make these facilities available on proper terms to such persons as are equipped to benefit from them;
to encourage and promote scholarship and conduct research in all fields of learning and human endeavour;
to relate its activities to the social, cultural and economic needs of the people of Nigeria; and
to undertake any other activities appropriate for a University of highest standard.

Vision of the University
"To be a centre of excellence in terms of teaching, research and community service in all fields of human endeavour i.e. Arts, Humanities, Pure and Applied Sciences"
Mission of the University
"To provide quality teaching, research and community service to deserving persons and communities, under the most peaceful atmosphere and in line with the national policy on education, irrespective of social class, gender, race, nationality and religion; and to ensure that at all times it serves as a centre for pursuit of research and academic excellence".
Founding member
Membership: Since 2020
Representative:
Prof. Dr. Lawal Suleiman Bilbis; Vice Chancellor
Professor Lawal Suleman Bilbis obtained a PhD in Biological Chemistry from the University of Essex, Colchester in 1992, and rose to become a Professor of Biochemistry in 2002 at the Usmanu Danfodiyo University, Sokoto (UDUS).
Bilbis has to his credit over 100 research publications in journals across the globe. His research papers are in the areas of protein chemistry, clinical and paediatric nutrition, elucidation of mechanism of action of antidiabetic, antihypertensive and antimalarial agents. His main research focus is however on oxidative stress and pathogenesis of traumatic brain injury, stroke, diabetes and cardiovascular disease. He has presented more than 70 research papers at conferences across the world and has 3 patents to his credit. He has attracted grants to support his research from agencies across the world and has supervised to completion 18 PhD theses, and several M.Sc. dissertations.
He was a Research Fellow at the King Khalid Military Academy, Riyadh, Saudi Arabia (1996-1998). Bilbis was on the Executive Council of the Nigerian Society of Biochemistry and Molecular Biology (NSBMB) between 1995 and 2011. He was the National President of the Society between 2007 and 2011. Currently he is on the Executive Council of Federated African Societies of Biochemistry and Molecular Biology. He is a Fellow of Nigerian Society of Biochemistry and Molecular Biology (FNSBMB), Science Association of Nigeria (FSAN), Solar Energy Society of Nigeria (FSESN) and African Scientific Institute (FASI). Prof. Bilbis was Head, Department of Biochemistry, Deputy Dean, Dean of Science, Director University Development Office and Deputy Vice Chancellor Academic of UDUS. He was the Pioneer Vice Chancellor of Federal University Birnin Kebbi and currently the Vice Chancellor of Usmanu Danfodiyo University, Sokoto.
He is happily married with children and grandchildren.